Do you like to manage projects and people, delivering on time results to customers?
At IPTel we can offer you a varied and rewarding career - we are looking for a Senior Project Manager.
Senior Project Manager
We are looking for a Project Manager to join our team to help IPTel continue to deliver outstanding results for our clients. IPTel Solutions delivers networking professional services to build corporate computer networks. We specialise in the delivery of Wireless LAN (Wi-Fi) based networks and have a client base across Australia and NZ.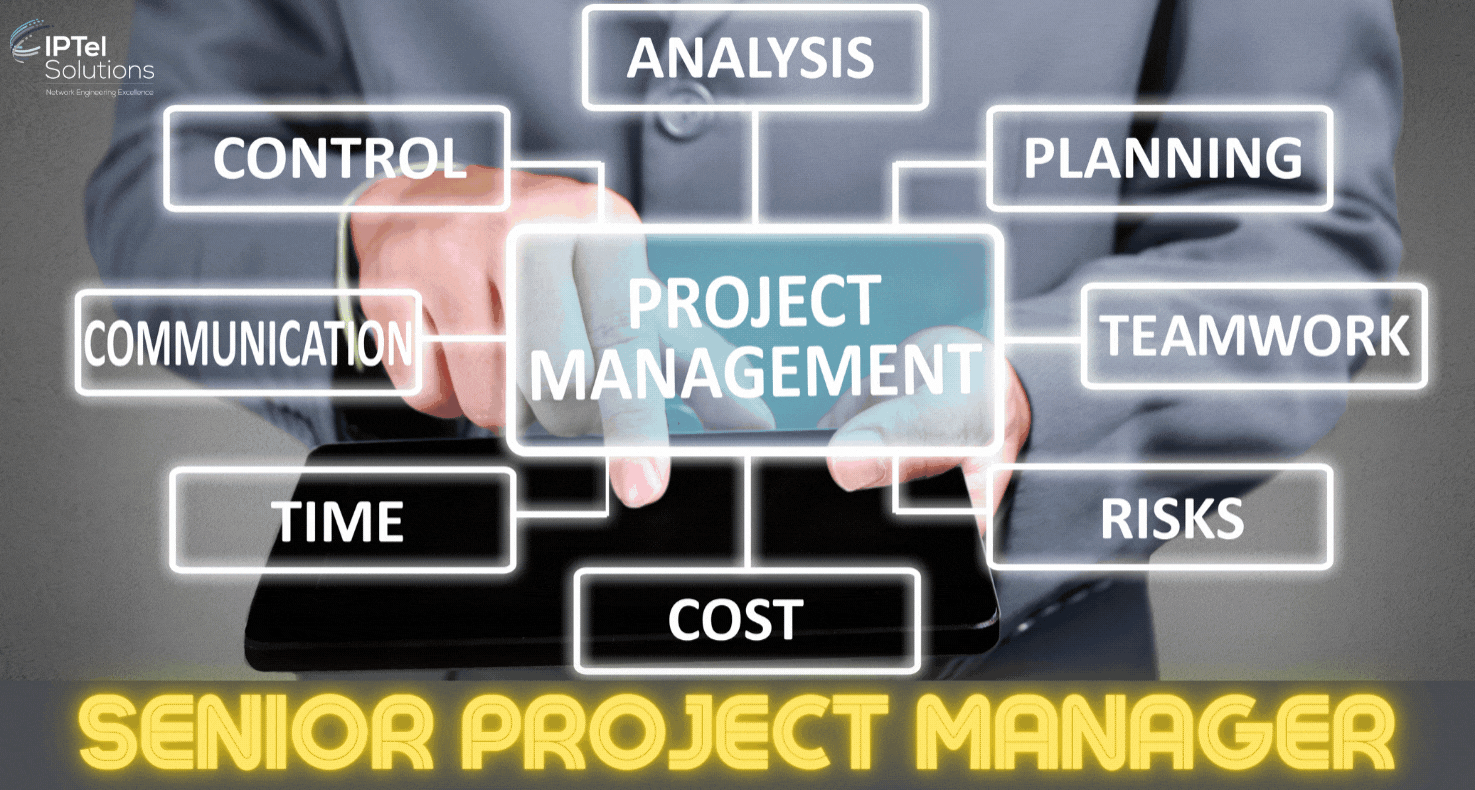 The job includes the following types of tasks:
Managing projects from inception to delivery
Project reporting
Ensuring on time, on budget project delivery
Managing a team of engineers to deliver projects
Customer liaison to manage projects, expectations and deliverables
Final checks on reports prior to sending out
Organisation of resources to arrange for equipment and personnel to attend site
Dealing with faults, issues and escalations
Managing financial aspects of projects, scope and variations
We are looking for a full time, permanent person to join our team. You must already be resident in Australia, with rights to work and live in Australia.
For an outstanding applicant, we would consider a 457 visa application.
---
---
About Us
IPTel Solutions delivers networking professional services with a client base across Australia and NZ. We specialise in the design and installation Wireless LAN (Wi-Fi) on a commercial level.
We are looking for a full time member of staff to undertake wireless LAN design and survey work.
The projects will involve a mix of Customer site work and office based design work.
You must have a love for networking and be a self-starter and be committed to self improvement, learning and periodic upgrade of your skills.
We are an environment where you will be working with new networking technologies, so enthusiasm to learn and test out new technologies will be key.
There are a team of like minded engineers you will work within, but you must be able to attend site and operate independently.
---
About You
You must be highly detail oriented. You have to love details, and can look at reports and deliverables and spot any issues and correct them.
We use Word, Visio and Excel and you must be an above average user of these tools.
You'll have a love of people, as well as enjoying managing a team and delivering customer serivce.
---
Essential Criteria
You must be well versed with MS Project, and be able to produce project plans and Gantt charts. If you've used Smartsheet that would be an advantage.
We are a technology company, so we are ideally looking for someone with a technical background. Perhaps you were an engineer and you've moved into the PM space, or a PM with a particular enjoyment of technology.
We work with Cisco and HP Aruba primarily - if you have experience with either manufacturer that would be an advantage.
If you have experience of wireless (Wi-Fi) technologies, that would be a major advantage.
We need someone autonomous, who can think for themselves and on their feet. We need someone who is highly accurate and mistakes are few and far between.
You need to be a hard worker, wanting to achieve results. You need to be able to multitask across projects, tracking lots of details. You need to work to deadlines and under pressure, when required.
You should be qualified in your chosen stream of PM qualifications.
---
What's in it For You?
We are a small team - so for the right person, you would get to see and control the complete lifecycle of a company's projects - from project inception through to delivery.
We pride ourselves on the highest quality delivery we can achieve - so for the right person, you would work within a team that is reaching higher. Working with motivated and talented engineers, you will be able to deliver projects with the best team available.
We are growing, so this offers the ability to grow with the company and the role. We need more project management, so the role will develop and grow. You will have a high level of control in your role, and we would look to you to develop it.
Within our team, you can achieve a high level of satisfaction, delivering well engineered projects for customers requiring just the skills we offer.
---
Ready to Apply?
Are you ready to submit an application? We'd love to welcome you the team at IPTel. Click the image below to apply: