Are you interested in a career at IPTel Solutions?
We are experts in enterprise network design and we are always on the lookout for the best and brightest talent. If you're ready to take your first steps in the world of network engineering, or you're right at the top level skills as a fully fledged CCIE - we have a variety of roles that might well suit.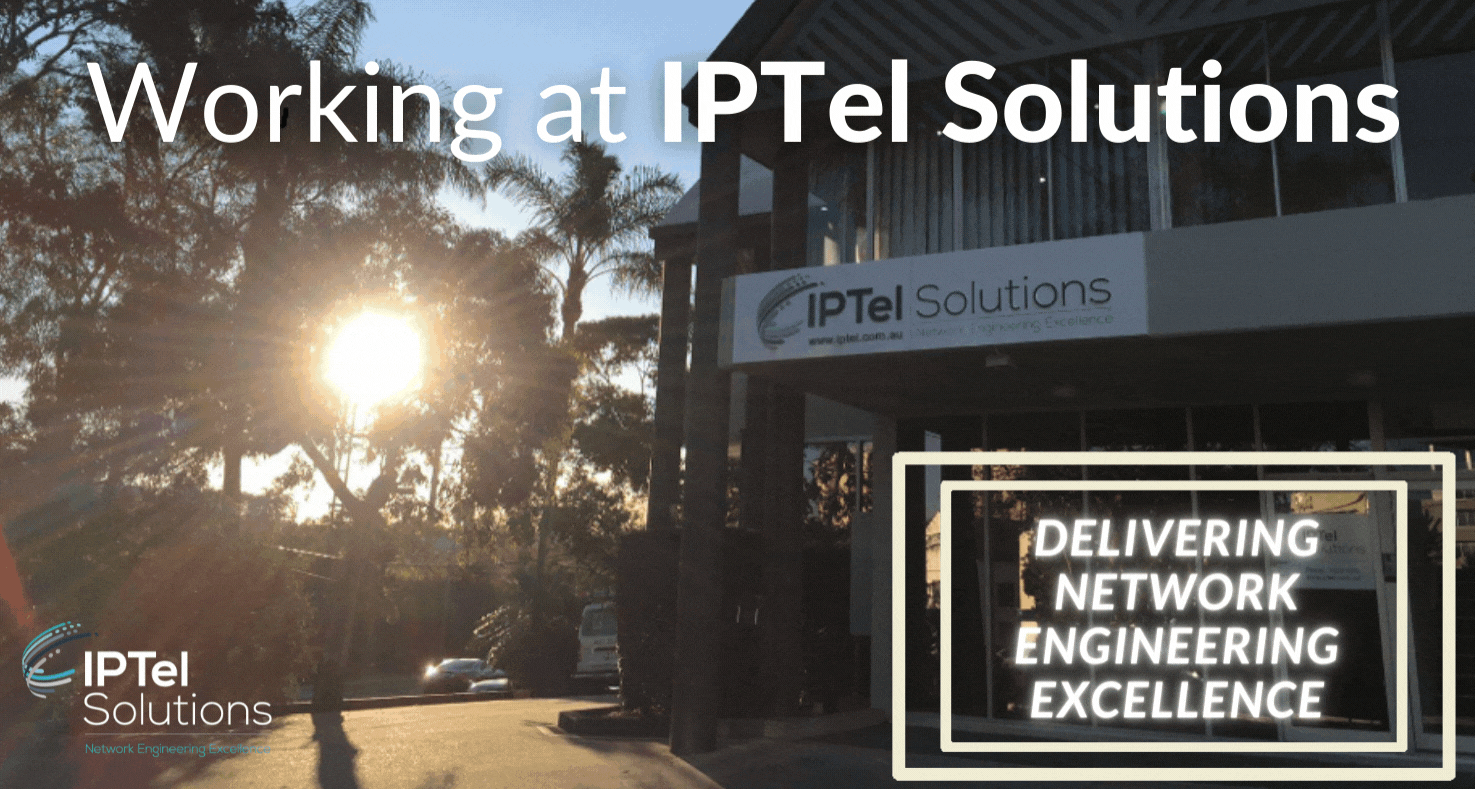 ---
You have a Choice - Why work for IPTel?
You've got a choice who you provide your hard earned labour and skills to - why should you work for IPTel?
IPTel is expanding, which is offering all new starters - and existing staff alike - renewed opportunities.
When you work for a company in the growth phase, you get to experience first hand the excitement of what this growth means - increased training opportunities, new colleagues and verticals to work with, but most importantly, it provides you with a workplace that isn't static.
As a company, we aim to provide Network Engineering Excellence and if this resonates with you, and you're looking to rise above the mediocre, we are the company you should be working for.
The ability to delight customers and really get across complex and large scale installations, means that you have a real drive and enjoyment from the role. Coupled with working in a like-minded team, means that we can help you achieve your career aspirations.
---
Company Direction
The future looks bright. IPTel was originally founded in Brisbane, in 2006. Since then, we have expanded across the eastern seaboard, with local teams in Brisbane, Sydney, Melbourne and Canberra.
As a company that actively uses technology and encourages home-life balance, you'll be able to undertake a mix of work from home, working on customer sites and working from one of our offices.
IPTel specialises in enterprise networking and our tag line sums up our ethos: Network Engineering Excellence.
At IPTel, we are experts in many networking technologies, and we're arguably the best in Australia at designing - and remediating non-performing - Wi-Fi installs. You will be working and learning from the experts.
Our direction is simple: we continue to evolve and thrive in the delivery of networking services. We work across complex, cutting edge technologies, providing better customer service and higher skilled engineers than our larger counterparts. This methodology is allowing us to connect with new customers and continue to grow.
---
Team
Our team is roughly split into two major teams: the Senior Engineering team and the Wireless Engineering team.
The Senior Engineering team take charge of complex installations, requiring detailed designs and commissioning.
As experts in the delivery of wireless (Wi-Fi) designs and technology, we have a team focussed on this aspect - the Wireless Engineering Team.
Our back office functions from including accounting, marketing HR and administration are delivered from our offices in Brisbane. We have local teams in Sydney, Melbourne, Canberra and Brisbane, so we have plenty of scope for staff that want to relocate.
---
Technology
IPTel differentiates itself with the depth of experience we have in enterprise networking technologies. We work with a range of vendors, notably Cisco, Meraki and Aruba, but you will come across - and work with - other brands in your time at IPTel.
We love working with cutting edge and new technologies. We have an extensive, well equipped lab, where you cut your teeth on advanced technology, such as Cisco ISE, SDA Fabric and Cisco DNA Center.
If you enjoy learning and working with new technologies, we can offer you the growth potential to expand your horizons.
---
The Life of a Senior Network Engineer
Our Senior Engineering team work closely with customers to define their requirements and build out high level and detailed designs. The successful delivery, training and handover of our networking solutions rests with the Senior Engineering team.
You will have a lot of variety in the role, as well as responsibility to deliver for your customers. With a small number of projects running in parallel, there's a lot of opportunity to cross skill and collaborate with your colleagues.
We've got an extensive lab environment too, so there's some great opportunity to train and learn cutting edge technologies, such as Cisco DNA Center or SDA Fabric
Further Reading:
---
The Life of a Wireless Engineer
We extensively use Ekahau as our wireless design tool, and it's a tool that you will use daily.
From base RF design surveys, to onsite pre-deployment surveys, diagnostic surveys and post-install surveys, we have a lot of variety in the role.
Our aim is to keep you connected with the same customer and job for the duration - this gives you ownership and the satisfaction of proving out your designs.
Their can be a lot of travel in the role, although where possible we try and keep local teams working on local jobs.
You'll have the opportunity to see a variety of interesting environments, as you visit them onsite to undertake surveys - from mining camps, hospitals, warehouses and every type of location that Wi-Fi could be installed.
---
Career Opportunities
There are opportunities to move between teams, as well as locations where you work.
We have hired many university graduates and people looking to change careers (if you have an electrical of cabling background, you're likely an ideal candidate), and promoted from within - this could include moving into the Senior Engineering team, to the sales team, or other roles within the company.
For Senior Engineers, the ability to skill and retrain in cutting edge technologies is a real drawcard. Very few companies have a fully stocked lab to allow you to train. We love to see people progress - if you're a CCNP and you want to get your CCIE, drop us a line to see how we can help.
---
Ready to Apply?
Are you ready to submit an application? We'd love to welcome you the team at IPTel. Click the image below to apply: